Picking the best plan for you
5 AI Assistant chats/month
Help with course creation
25 AI Assistant chats/month
Up to 100 reused materials
Help with course creation
50 AI Assistant chats/month
Unlimited private invites
Unlimited reused materials
Help with course creation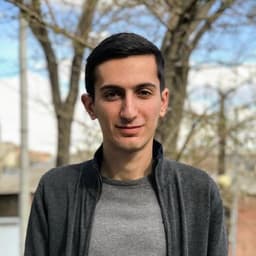 Grigor Bezirganyan
Intro to Data Science and Machine Learning Tutor at Armenian Code Academy
Profound Academy completely transformed my 'Introduction to Data Science and Machine Learning' course at Armenian Code Academy, streamlining homework management and providing interactive features that boosted student engagement and understanding. It's the game-changer I highly recommend for any tutor seeking a dynamic and effective way to teach programming.
Frequently Asked Questions
Can I upgrade or downgrade my plan at any time?
Yes, you can upgrade or downgrade your plan at any time. We understand that your needs might change and we've made our plans flexible for this very reason.
Is there a contract or minimum commitment?
No, there are no contracts or minimum commitments for any of our plans. You can choose to cancel your subscription at any time.
What payment methods do you accept?
We process all the payments through Stripe, so we accept all major credit cards, including Visa, Mastercard, American Express, etc.
Do you charge a setup fee?
No, we do not charge any setup fees.
Who do I contact for additional support?
You can contact us at contact@profound.academy for additional support.