Empowering Coding Bootcamps
In the fast-paced world of technology, coding bootcamps must continuously evolve to stay ahead. At Profound Academy, we empower bootcamps to deliver great educational experiences. From a modern and customizable curriculum to automated teaching assistants, we provide the tools to scale efficiently, make informed decisions, and foster collaboration.
Modern & Customizable Curriculum
🚀 Stay Ahead with Cutting-Edge Materials: Equip your students with comprehensive, hands-on education, ensuring they're always at the forefront of the tech world.
🔧 Built Around Your Needs: Every module, lesson, and exercise is adaptable to your bootcamp's specific goals and vision.
🔄 Stay Current, Stay Relevant: Our curriculum receives annual updates, ensuring your students learn the most up-to-date skills.
Scale to More Students Easily
📈 Software-Driven Scaling: Grow your bootcamp's reach without growing your team. With our platform, you scale with tech, not manpower.
🤖 Automate Heavy Lifting: We handle 80% of the tasks typically done by instructors manually.
Grading & Feedback: Instant, automated assessments ensure students know where they stand.
Question-Assistance: Our built-in AI guides students when they're stuck, without giving away solutions.
Interactive Problem Solving: Host immersive, real-time problem-solving sessions directly on our platform.
Make Data-Driven Decisions
📊 Metrics That Matter: Track crucial data points from student engagement to completion rates, ensuring you're always informed.
👁️ Understand Your Students: Dive deep into individual student performance, identifying strengths and areas for growth.
Centralized Knowledge-Base
🌐 Collaboration Made Easy: The platform enables instructors to share, refine, and repurpose course materials, amplifying the collective knowledge.
📆 Course Refinement: With centralized content, continuously enhance and update your courses to ensure top-tier quality and relevance.
Helping you deliver in-depth knowledge
Our pricing varies based on your teaching needs. Our team will work with you to customize a plan that will help you reach your goals efficiently.
Help with course creation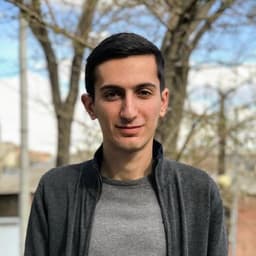 Grigor Bezirganyan
Intro to Data Science and Machine Learning Tutor at Armenian Code Academy
Profound Academy completely transformed my 'Introduction to Data Science and Machine Learning' course at Armenian Code Academy, streamlining homework management and providing interactive features that boosted student engagement and understanding. It's the game-changer I highly recommend for any tutor seeking a dynamic and effective way to teach programming.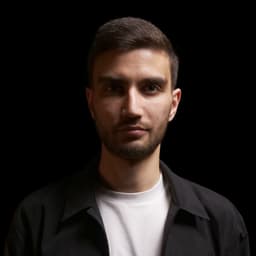 Movses Saryan
C# Course Coordinator at Khorata Games
After teaching C# and game development with traditional methods for 1 year, we switched to Profound Academy, and our students managed to cover twice as much material in the same period of time. By the end of the course, they had a much better understanding of the whole material and were much more independent when writing code and working on their final projects. The platform made it very straightforward for our teachers to transfer high-quality knowledge to the students.
Hayk Tarkhanyan
Intro to Python Tutor at Armenian Code Academy
I could not ask for a better teaching assistant than Profound. I have always been a believer that in order to get a good grasp on a topic, you need carefully curated exercises that will help you to understand the theory, and a few that will be just enough challenging to push you to your boundaries while simultaneously keeping you motivated. Combine that with verious tools (e. g. live coding, AI assistant, dashboard) and you get the go to platform.
Frequently Asked Questions
Can I upgrade or downgrade my plan at any time?
Yes, you can upgrade or downgrade your plan at any time. We understand that your needs might change and we've made our plans flexible for this very reason.
What payment methods do you accept?
We process all the payments through Stripe, so we accept all major credit cards, including Visa, Mastercard, American Express, etc.
Do you charge a setup fee?
No, we do not charge any setup fees.
Who do I contact for additional support?
You can contact us at contact@profound.academy for additional support.